Discovering the Best Cigar Subscription: A Closer Look at My Cigar Pack's Exclusive Membership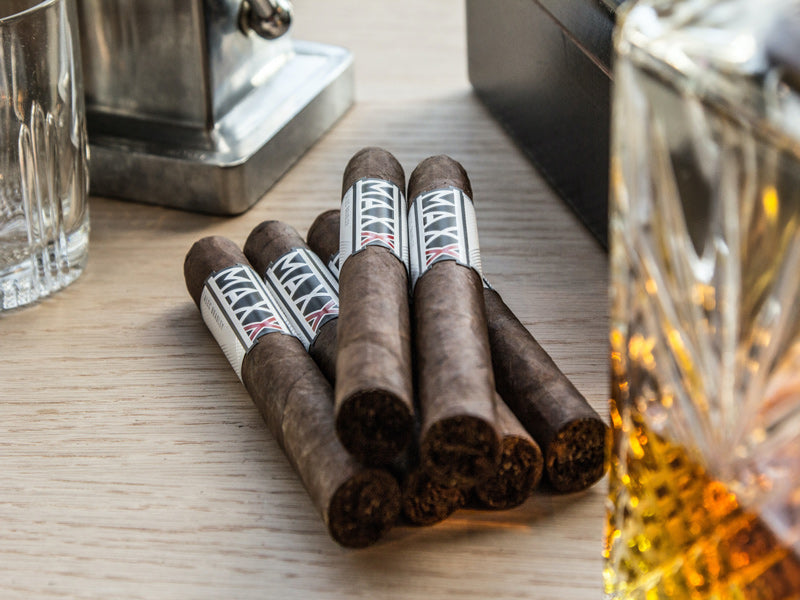 Cigar Yard offers you a number of cigars by brand, accessories, and by existing hand in hand with My Cigar Pack, it offers you access to the interesting cigar club with different memberships where you will enjoy trying different quality cigars every month.
Are you a connoisseur of the cigar lifestyle? You came to the right place, because by discovering My Cigar Pack, you will realize that it offers the experience and the position of being the best cigar subscription, and not only by knowing the product or by offering it, but by giving a part of ourselves to each member , forming and building what is a variety of a lifestyle that many enjoy.
An Exclusive Invitation: Joining the Elite Cigar Enthusiast Community
If you enjoy the moment of a good cigar, exclusive access to quality cigars every month, the cigar subscription from My Cigar Pack is the answer to your needs. If you're comfortable getting cigars individually, Cigar Yard's catalog also offers everything you need for the full experience. If you are new to this world of cigars and are looking for an opportunity for knowledge, and education or experience, Cigar Yard and My Cigar Pack can take you by the hand step by step.
Cigar Yard & My Cigar Pack are instrument tools in the world of cigar identification and discovery. This monthly subscription box offers an array of diverse blends, catering to both seasoned aficionados and beginners taking their first foray into the sophisticated world of cigars. Regarding the choice of cigars, the selection process is profoundly structured. Our expert curators handle this process, their choices hinging fundamentally on their extensive knowledge. 
Analyzing My Cigar Pack: the Best Cigar Subscription
 This shared lifestyle of cigar aficionados has embraced the expediency offered by technology, with an existing opportunity to obtain a diverse array of coveted in nature cigars each month, curated carefully from around the globe. This indulgence is, poised to facilitated through the concept of cigar subscription providers. Among the different platforms offering this service, 'My Cigar Pack' stands out as an innovative and intriguing choice. Among the benefits of being a member, we can highlight:
Memberships provide you with a customized, exquisite selection, full to revamping your collection each month. 
In supplementing this tailor-made provision, the service affords you the freedom to specify the robustness of your preferred cigar experience. The ability to select your desired 'strength profile,' this provides a personal touch to your subscription. This beneficial feature, a clear testament to the club's commitment to cater to diverse palates, ensures that you, as a member, are privy to the full spectrum of cigar strengths that the industry has to offer.
We assure you the quality and experience of the enjoyment of discovery in each of our membership packages.
My Cigar Pack divides the membership into 5 packages:


The Brand Membership.
Mystery Pack.
Factory Direct.
My Cigar Pack Elite.
Club Membership.
You can analyze which one is most accessible to you by clicking on the following button:
Interested in reading and learning more about cigars? Check out our blog
Looking where to start the cigar lifestyle? start with us! You can see our collection, accesories & you can also join the MCP Cigar Club! We offer a variety of memberships for anyone who experiences the cigar lifestyle. Be sure to check them out and see which one best suits your needs.